While the market for bikes for seniors continues to grow, especially with the evolution of hybrid bicycles, to capitalize on their potential investment, it is necessary that seniors can ride their bikes most of the year, including the fall. Therefore, when purchasing a new bike, it is crucial not only to consider the bike itself but the clothing that should be worn during those colder fall months. There are at least seven pieces of clothing that should be considered by any fall rider.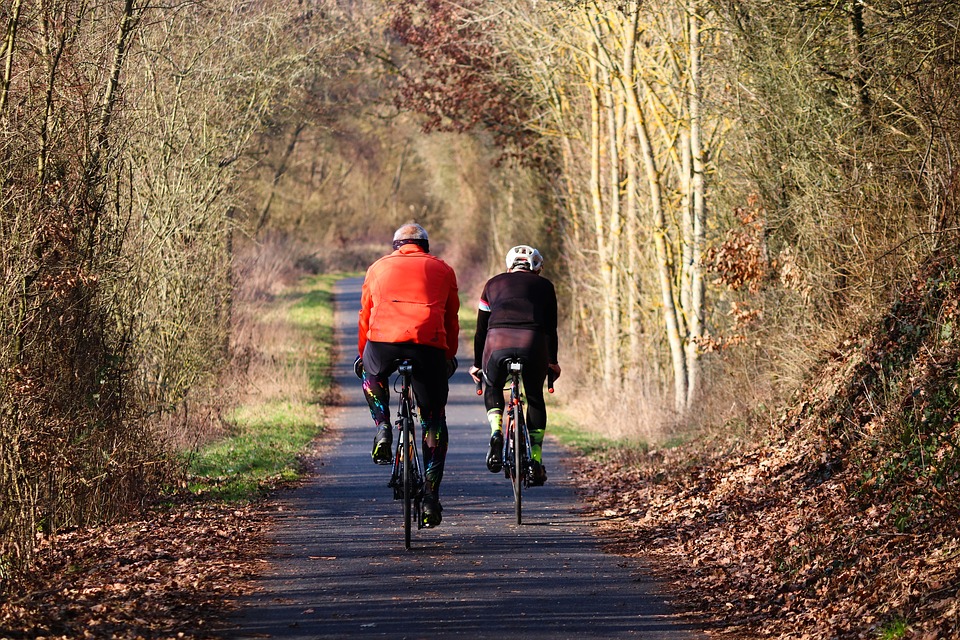 1. Knickers
While urban bikes are typically ridden in cities where the buildings help to eliminate some drafts, other suburban or rural riders need to be worried about the cold winds of the fall. The general rule is that when the weather is 50-degrees or less, you should cover your legs. Bib knickers or regular knickers are excellent options when looking to trade in your bike shorts for something longer.
2. Base Layers
In colder weather, base layers are vital to a comfortable ride. However, not just any material will do. You should look for a polyester base layer because that will help to wick moisture away from your skin, keeping you dry and comfortable.
3. Jerseys
Jerseys are also an excellent option for fall riding. The long sleeves help to keep your arms warm, but the overshirt is not too difficult to remove if you get hot. Also, some cycling jerseys come with a full-length zipper to make cooling down that much easier.
4. Jackets
While the colder weather might have you reaching for that thicker winter coat, keep in mind that once your riding, you will build up a lot of heat. The best option in the fall is to use a lightweight jacket.
5. Gloves
Protecting your hands is of the utmost importance when riding a bike because they are responsible for breaking and overall control. Therefore, buy a pair of full-fingered gloves to protect your digits from getting numb.
6. Helmet Cap
While most bicycle helmets have built-in vents for those warmer summer months, in the fall these vents can increase the speed at which you lose body heat. Therefore, pick up a helmet cap or headband to wear under your helmet and keep your head warm.
7. Shoe Covers
It's all about the extremities. You need to keep your fingers covered to protect against the wind, and you also need to keep your shoes covered to protect your toes. Biking shoes are designed to keep your feet cool, which is fine during those hot summer months, but in the fall it is a problem. Therefore, you can pick up a pair of cycling booties or covers. These neoprene covers go over your shoe and help to keep the breeze and chill off your toes.
Riding bikes for seniors is an excellent way to promote good health, but in the colder autumn months, it is important to bundle up and wear the right clothing. Therefore, if you are new to cycling or interested in fall riding, contact your local bicycle supplier and ask about autumn clothes for cyclists.