The frigid weather, the shorter days and the lack of sunshine can make you feel miserable during the winter. It's enough to make you want to hibernate through the whole season and wait until spring. While you can't make the weather outside warmer or the sky brighter, there are ways that you can fight the winter blues and enjoy yourself. Anyone can try their hand at these amazing activities, even if they're living on a tight budget.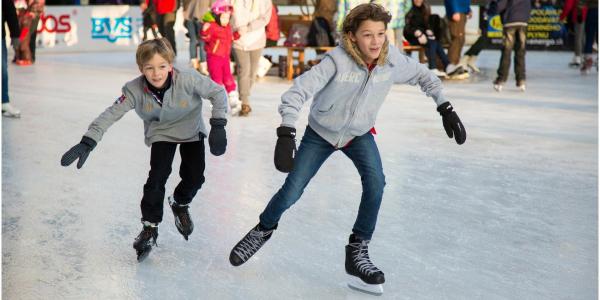 Go Outside
The winter weather will always feel like a punishment if you spend the entire season avoiding it. When you change your perspective about the mounds of snow and ice, you'll find that you don't dislike it so much — you may even grow to love it. It's a great way to capitalize on the few hours of sunshine that the season offers and to get much-needed vitamin D. Even if you realize you aren't a fan of the activity, you will be happy that you got some fresh air, healthy exercise and a rush of endorphins.
Expensive sports like skiing and hockey may not be in your price range, but there are plenty of outdoor winter activities that won't cost a lot of money to try out and that won't require you to have a lot of equipment. You can head over to the nearest skating rink and rent a pair of ice skates to use for an hour. Check to see if your local parks will let you rent a pair snowshoes and hike through snow-covered paths. If you have children, you can head out to the front yard to build snowmen, forts and sculptures.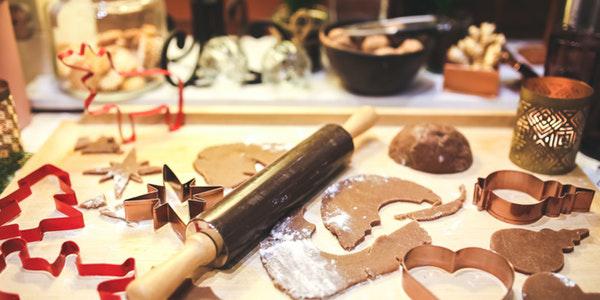 Get In The Kitchen
If you don't want to set foot out into the brisk air, you can choose to hole up in your kitchen and warm up beside a toasty oven. Beyond the fact that this is an affordable way to enjoy your weekend, nothing will bring a smile to your face like a fresh batch of home-baked cookies or a warm brownie straight out of the pan.
Throw on a clean apron and get ambitious by picking out winter dessert recipes that you've never tried making before like a towering white chocolate cake covered in sparkling cranberries or personal coconut cream pies in mason jars.
Finish A Movie Marathon
This is the type of marathon that won't require a grueling training regimen or any exercise whatsoever. Invite some friends to come over to lounge on the couch and spend the entire day watching exciting stories unfold on screen.
Before you start making bowls of popcorn or mugs of hot cocoa, you should look up movie marathon ideas to see what themes catch your eye — fans of science fiction would love a classic space opera franchise like Star Wars, while those who like fantasy would prefer a sweeping trilogy like Lord of the Rings. Since there is no official rule stating that you have to follow a theme, you can make your own list of movies that mixes genres and run-times.
What other ways can you save money?
Sticking to a responsible budget during the winter is hard especially with the winter holidays and New Year's resolutions being so close together. Paying for presents, parties and new gym memberships can whittle down your bank account if you're not careful. Choosing affordable activities will make it easier on your wallet until the next paycheck comes in.
To really stretch out your budget, you should go to a website like MoneyKey to read their money-saving guide. Their guide is filled with simple suggestions that you can follow on a daily, weekly or monthly basis. The lifestyle changes can be as small as using a reusable water bottle and brewing coffee at home in order to avoid unnecessary costs adding up. If you are committed to fixing your budget, you should visit their website to see all of the other tips and techniques that guarantee success so that you reduce your expenses to save cash as soon as possible.
If your budget is really tight and a financial emergency crops up, you can also use the website for help. Things like overdue bills, trips to the hospital or broken-down plumbing all need to be dealt with in a hurry. You can use the website to apply for a quick online loan, so you can get the money you need in a pinch.
Sometimes it feels like hobbies and entertainment are just too expensive to fit into your budget, but there are lots of fantastic things that you can do on the cheap. Whether it's ice skating, baking or movie marathoning with your friends, you can find fun and affordable ways to make the coldest time feel warmer.